24-year-old Ben Gamel is the younger brother of former Brewers top prospect Mat Gamel and made his Major League debut with the Yanks earlier this year in May. He's logged just 10 plate appearances at the big league level (eight official at-bats), collecting one hit and one walk, but turned in a very solid season at the Triple-A level with the Yankees' Scranton/Wilkes-Barre affiliate. In 533 plate appearances, Gamel batted .308/.365/.420 with six homers and 19 stolen bases while appearing at all three outfield positions.This week Gamel was named the International MVP but then he was traded right to the Mariners! The teams announced the trade, adding that the Mariners are sending right-handed pitchers Jio Orozco and Juan De Paula to the Yankees in return.
Prior to this trade, Gamel rated 24th among Yankees prospects in the eyes of Jim Callis and Jonathan Mayo of MLB.com. That duo praised Gamel's line-drive, all-fields approach at the plate and rated both his hit tool and speed as above-average, noting that while he lacks the plus speed of some center fielders he makes up for some of that with terrific instincts and quick reads off the bat. Gamel hit a career-high 10 home runs but is more of a threat to rack up doubles and triples — a skill set that would seem to fit well in Seattle's spacious home park. Gamel figures to, at worst, profile as a fourth outfield candidate for the Mariners but could play his way into a bigger role if he's able to carry over the success he's enjoyed in 245 career Triple-A games (.304/.361/.447).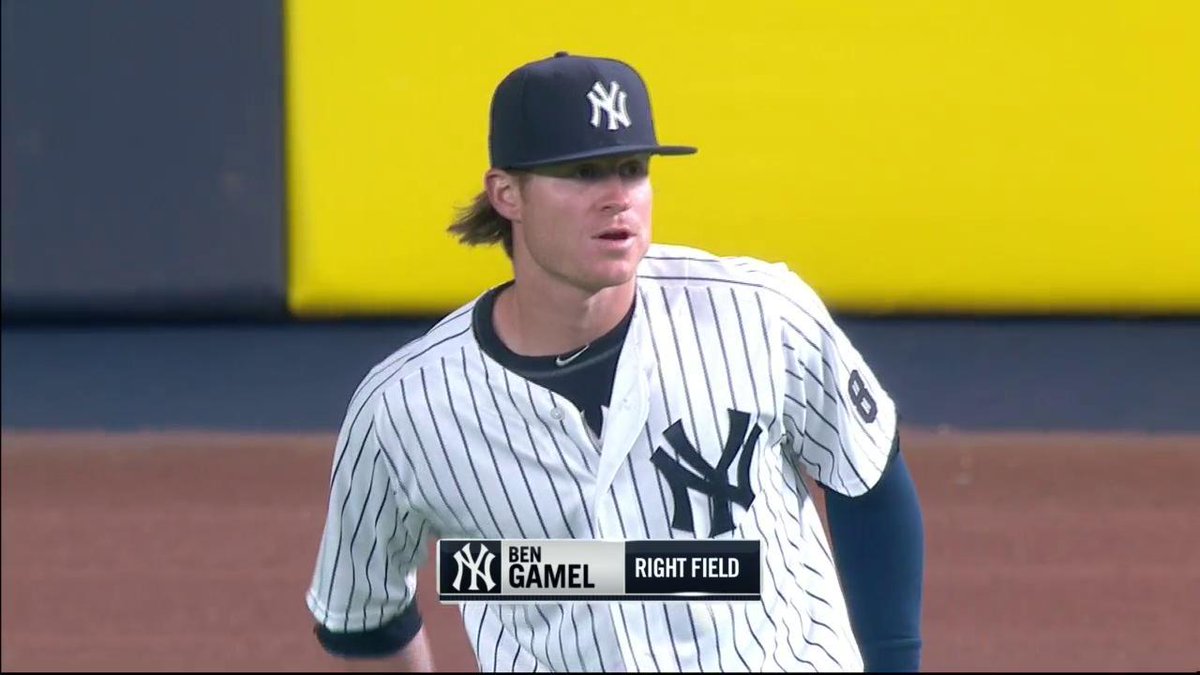 We won't see prospects like Clint Frazier or Jonathan Holder among the September call-ups is because "the Yankees anticipate a 40-man roster crunch this off-season." What does that mean? It means they're going to have more players that should be on the 40-man roster than actually can be on the 40-man roster. To prevent teams from just stockpiling talent in the minors at no consequence, the Rule 5 Draft was instituted, and this year the Yankees are going to be paying close attention.

Who is Rule 5 Draft eligible? Good question. Players who have played pro ball for 5 seasons (if they were signed at 18 or younger) or played 4 seasons (if they were signed 19 or older). Also, basically any draftees prior to 2013. Who else needs to be added to the 40-man roster? After the season ends the Yankees will have to make a decision on 60-day DLers like Greg Bird, Dustin Ackley, and Branden Pinder. If they want to reinstate those players to the 40-man roster, others have to go.
So, add that all up and you have way too many players for only 40 roster spots. Ben Gamel, even though very talented, was simply taking up valuable real estate and with the absurd outfield depth the Yankees have at this moment (Aaron Judge, Clint Frazier, Blake Rutherford, Dustin Fowler, and Billy McKinney…to name 5), Ben Gamel was a long shot to contribute to the Yankees at the major league level.
Let's just hope that Gamel doesn't come back with a vengeance!
To read more about the Ben Gamel trade, you can go here and here.